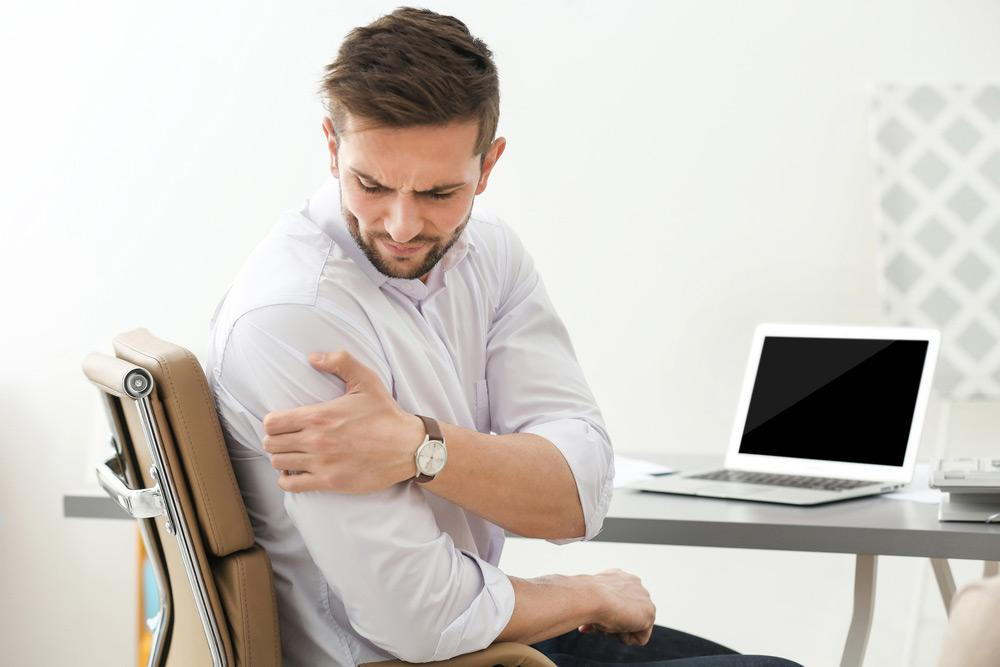 Are You Suffering from Neck Strain or Back Pain?
Working from home these days is becoming the new normal. Unfortunately, stiff, sore muscles and joints are too. Good body posture is essential to help avoid these common and painful problems. Slumping in your chair and sitting for too long without moving around are root causes of most neck and back strain associated with poor posture. Our team at Chiropractic Partners can help you realign and correct your posture issues while alleviating that nagging neck and back strain. We have 11 offices across the greater Raleigh and Wake Forest area for your convenience.
Forward Head Posture
Does your neck slant forward with your head poking out in front of your shoulders? If you answered yes, you possibly have what we call forward head posture. This posture can cause pretty significant neck strain because your head isn't lined up properly, which in turn causes extra stress and pressure on your spine. Our chiropractors can help you realign your spine, alleviating the excess weight and tension on your neck muscles.
Slumping in Your Chair
Posture is more critical to health than people most realize. If you slump or slouch in your chair for any length of time, it will cause all sorts of issues. Your muscles have to work overtime to help compensate for your relaxed spine, causing soreness, stiffness, and, ultimately, back pain. Let us help with your sore muscles and ensure that your spine is aligned correctly. We serve a wide area, including Clayton, Fuquay Varina, Durham, Cary, and Garner.
Give Us a Call or Visit Our Website to Schedule an Appointment Today
At Chiropractic Partners, we can help alleviate that nagging neck and back pain while also giving you some tips on proper posture to help keep that pain at bay. We can't do much for the other stressors in your life, like kids who want your attention all day long, but we can help with slumping and forward head posture issues. Give us a call today.